Description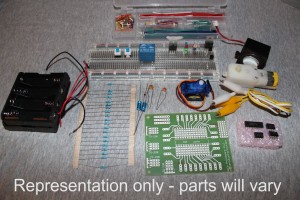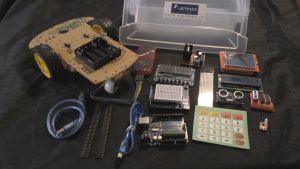 Save by ordering both the digital and analog kits as a bundle! Just $190 with free shipping!
International orders, please include a telephone number in the notes when you order.
This is the bundle package for the two electronics kits for the Robotics: Learn by building series of courses. The analog electronics kit for the "Introduction to Electricity and Electronics", and the digital kit for the second course "Digital Electronics."
Inquiries about orders can email kits@JetPackAcademy.com or you can call toll free in the US and Canada 1-877-532-9160 and hit 1 at the menu.
Delivery times: Please allow one week turnaround time. International deliveries are expected to take 2 to 6 weeks.