Description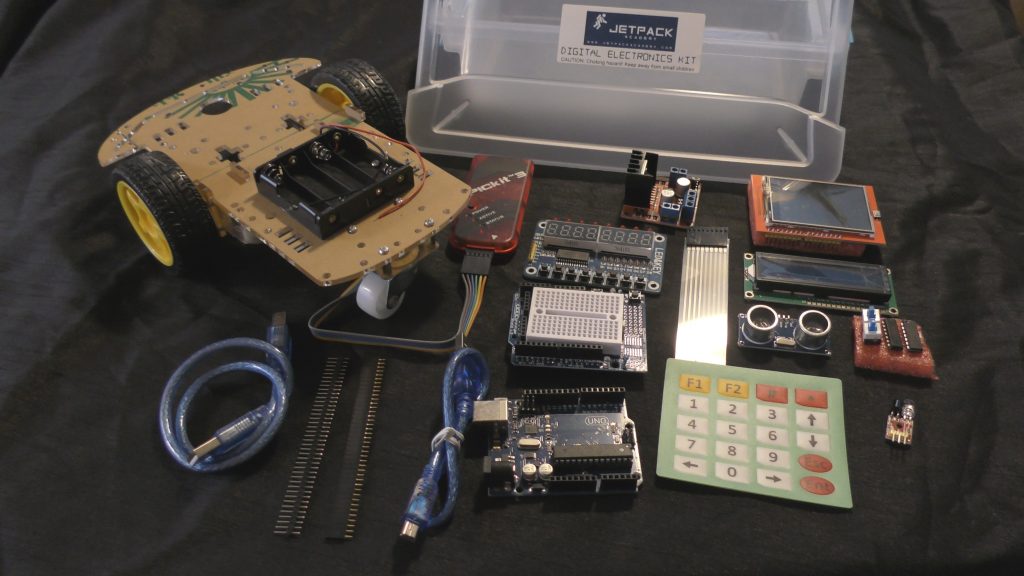 This is the digital electronics kit for the second module Digital Electronics in Ian Juby's Robotics: Learn by building series.  Please note that you will also need the Analog Electronics Kit to complete the Digital Electronics module of the series.
$120 US with free shipping. International orders, please include a telephone number in the notes when you order.
Inquiries about orders can email kits@JetPackAcademy.com or you can call toll free in the US and Canada 1-877-532-9160 and hit 1 at the menu.
Deliver times: Please allow one week turnaround time. Delivery should be expected within 2 to 6 weeks for international orders.